Welcome to the
Saint Louis Halloween Hamfest

Sponsored by Saint Louis Amateur Radio Club

26th Annual
HALLOWEEN HAMFEST
Saturday October 28, 2017
Kirkwood Community Center
111 S Geyer Road Kirkwood, Missouri
7:30 A.M. to Main prize
drawing at 12:00 P.M.
Talk in 147.75/147.15
Thanks to the Telephone Employees ARC
GPS Coordinates are 38.34.848N by 090.25.004W

Plenty of FREE Parking


2 Rooms FULL of Swap Tables and Vendors


Hourly Door Prizes


VE Exams

Over 1000 in attendances for 2016!
2 rooms with 100 tables!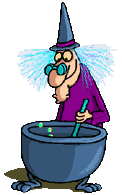 The Best Hamfest FOOD around
Breakfast made to order

Raffle Prize for 2017
Over $1500 in prizes to give away
Door prize every 30 minutes
1st – $300.00
2nd – $200.00
3rd – $100.00
4th - TBA


 
Need not be present to win
We wish to thank our sponsors  and exhibitors who make the hamfest possable;
Exhibitors this year are;
Associated Radio
 D&L Antenna Supply
 Amateur Accessories
Mosley Electronics

Sponsors who contribute are:
Gateway Electronics
 Buckmaster
 DX Engineering
Elecraft
Fluid Motion, Inc. (StepperIR)
RT Systems
West Mountain Radio

 for their support of this event..

Admission
Children under 12 free
Tickets in Advance $4 each or 3 for $10
Tickets at the Door $7 each or 2 for $12
Your Admission ticket is a prize ticket
Click here for table and ticket order form

Vendor and Swap Tables
$15.00 for each Private Table
$15.00 for Commercial
Electric hookup is $15.00 limit one per vendor
Click here for ticket order form or contact
Phone: Bob Sluder at 636-285-7605
E-Mail: NØIS
For information contact Steve Welton WØSLW
(314) 941-8500 or E-Mail: WØSLW

VE Exams begin at 8:30 AM Sharp!
for more information call 314-941-8500


The Page Links
Thanks to the following web pages for clip art.
www.clipartworld.com

Page was last updated May 28, 2017
Comments or questions about the page contact webmaster